new-desktopbanner-4
Extraordinary Art
Team & Creative
Minimalism Lovers


new-desktopbanner-4
Extraordinary Art
Team & Creative
Minimalism Lovers


Pure Creations is an advertising, branding, designing agency based out of Delhi, India. It provide services for everything that require the digital beautification. Be it interactive and mobile friendly website designing services, logo designing services, info-graphics design services or space designing services. A total communication package for your branding identity at one place.
We design and shoot for individuals, non-profit organizations, government organizations, small businesses, big businesses, startups and existing businesses. We create branding solutions to transform your businesses into brands by engaging customers with our creative design and strategic branding communication. As a Branding Agency we create communications for brand identity, brand strategy, corporate branding and startup branding. Our team is also capable of doing photography for product, food, portfolio, fashion and making films like, short documentaries, music videos, wedding film and photography and other work related to photo, video production.
We believe in creating a relationship with our clients rather than just doing business. That's who we are! We are just like you. We are not some hardcore business people but a collaboration of some artists. We love what we do and that's why our work is never a burden, instead we enjoy it. We put our heart and mind to complete each and every work that comes across. We never ever compromise with the quality of the work. Professionally, we excel at what we do and provide world class competitive services to our clients. The Purity, Honesty and the Love towards our work and the team is the differentiating factor between us and others.
Mukesh Punetha
FOUNDER & ART DIRECTOR
Sunita Joshi
CO-FOUNDER & BUSINESS DEVELOPER
Harish Sharma
Creative Head
Naveen Joshi
Director (Business Development)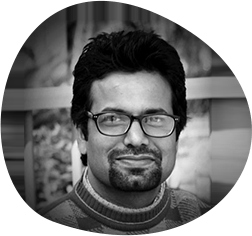 Tasveer Singh
ANIMATION HEAD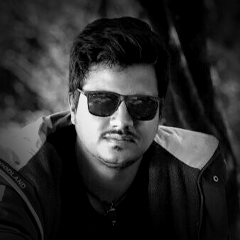 Dhirendra Mishra
Production Head
Akhil Sharma
CREATIVE HEAD
Vivek Mehta
CREATIVE WRITER
Varsha Sharma
HR Manager
Paras Puri
Senior Visualizer
Himanshu Thakur
Senior Visualizer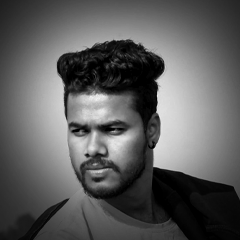 Sumit Sarkar
Photographer
Punit Sinha
Content Writer
Sanjolly
Junior Graphic Designer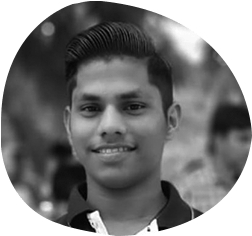 Sangram Swain
Ui UX Designer
Our mission is to create work that is more than work. It is rich in creativity and is a piece of art. And which defines you in the best possible way.
Our vision is to blend the creativity and passion in creating work of arts that help in creating empires of future through our empire of mind.
We believe in the idea that future belongs to those who see possibilities before they become obvious.
We're Creative
We believe in letting our imagination flow out of the mundane and create things that are one of their kinds
We're Punctual
In this ever moving world we understand the essence of time. We value your time
We have Magic
The magic of creation, the magic of doing the thing we love, the magic of bringing a change
We love minimalism
We believe that simplicity is the ultimate sophistication. We work to create art that is expressive yet simple
We're Responsible
We take responsibility of the work we take and believe in bringing it to its destination.
We're Friendly
The most efficient work happens when one is given the freedom of being themselves.