Once in a while, we encounter someone out of the box, someone with demands that are not purely corporate, someone creative with a fresh breeze of air. PAHADI was such an opportunity for Pure Creations. It gave us the chance to showcase our potential. He demanded an extraordinary yet soulful logo and stationery. Something, which you don't see daily with obvious creative presence.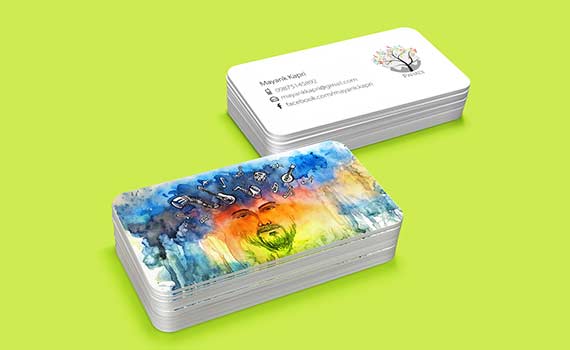 This musician was so close to the nature as well as his birthplace. The name PAHADI came from that devotion only. This directed us to create a logo with a tree of musical notes in the mountains, completely defining the personality of the musician.
But creating the artwork with that concept was not that easy. We suggested a lot of designs but nothing satisfied him. So, we also decided to give it all and go for a real artwork than the usual digital one. That's the only thing that can separate it from rest. We painted the whole concept on a paper putting in all the elements to suggest his work and passion. What came out was a masterpiece fusion of Music and Art.
The artist and we both still believe that it was one of the best works we have done till now.